what our clients say
Reviews
We're Here for You
At Legacy Law Firm P.C., we're dedicated to helping you achieve your goals. Reviews below have been submitted by Legacy Law Firm P.C. customers.
"My experience at Legacy Law Firm was outstanding in every way. They were kind, understanding, and listened to all of our concerns while remaining professional. They were very timely with their work for us. Wonderful firm to work with. Would recommend them to our family and friends."
"We were very happy with everyone, very friendly and up to date on trust laws. Bobbi walked us through step by step to make sure we understood everything."
"Bobbi Thury and Team did an excellent job for me. They helped me with updating a will, trust, and supporting documents to my recent changes in my life. I would strongly recommend them and will certainly come back to them in a couple of years for reviews and updates."
"Everyone at Legacy Law Firm was extremely helpful. They set up our trust for our farm. We were so pleased with their work that we also had them do elder planning for our 95-year-old mom. Very reliable and trustworthy."
"Legacy Law staff have assisted us in developing our trust, updating the trust, as well as, assisting in other legal document reviews and advice. They were very personable, prompt and professional. Thank you!"
"They're great to work with, they've helped us map out several situations involving multiple members of our family. We really appreciate their knowledge of legacy planning. We feel much better prepared for the future."
"We have a unique situation in which we needed to provide for an elder. Bobbi Thury clearly explained, all our options during our initial visit. We wrote our wills and directives while planning the future for the elder in our care, being mindful and reassured that if something were to happen to us, the elder we leave behind is taken care of. The entire process could have been complex and daunting, but Bobbi is extremely patient and compassionate and our fears were put at ease. Knowing that we have someone who deeply cares makes our lives easier to plan, more predictable and comforting. We feel we have a partner in planning our future legacy. Peace of mind is priceless."
"We've talked about creating a will for nearly two decades, but we didn't know where or how to start. With our own parents advancing in age now, some health issues, and three teenagers, we knew we needed to get our finances and our wishes in order to protect our assets and ease any burden to our family. Kate explained everything in an easy-to-understand language and helped us capture the things that are important to us in our will. Now our entire family, including my parents and in-laws, have everything at Legacy Law. We trust them completely and we are confident in the amazing firm built on the same SD values we hold dear."
"Very informative. Answered all of our questions without making us feel like we were taking too much of their time."
"Very professional and timely. They are one of the best out there."
"We have had a great experience working with everyone at Legacy Law. They are very knowledgeable and always willing to answer any questions we have. They helped us get a Will, Trusts, and Powers of Attorney in place. We feel good knowing we have a plan in place to pass down our farm business to the next generation. We would highly recommend working with Bobby and the whole team at Legacy Law."
"We were first recommended to Legacy Law Firm through a colleague as a recommendation to the owner of my company to transfer all his business affairs from another state. He valued how much Bobbi and Legacy Law meet his needs and exceeded his expectations. Recently I became a partner and saw first-hand what Bobbi and Legacy Law bring to the table. It is about protecting your best interest and making sure your assets are safe. Since that time my wife and I have established a family trust that not only protects my business interests but protects our family. I also brought my parents, who moved to SD and defunded their old trust, to Bobbi. She worked with us to establish a trust that protects my parents' assets as they enter their twilight years where they start to worry about long term medical care costs. Bobbi and her team at Legacy Law Firm are extremely knowledgeable and work diligently to set up the trust that is best for you and your situation. They discuss and educate you on consistently reviewing your trust every few years because life changes and your trust should evolve with you. I highly value this focus Legacy Law puts into each an every client. Something that you will not find at some on-line trust law firm."
Meet The Team
When you work with Legacy Law Firm, you're working with a passionate team of expert advisors.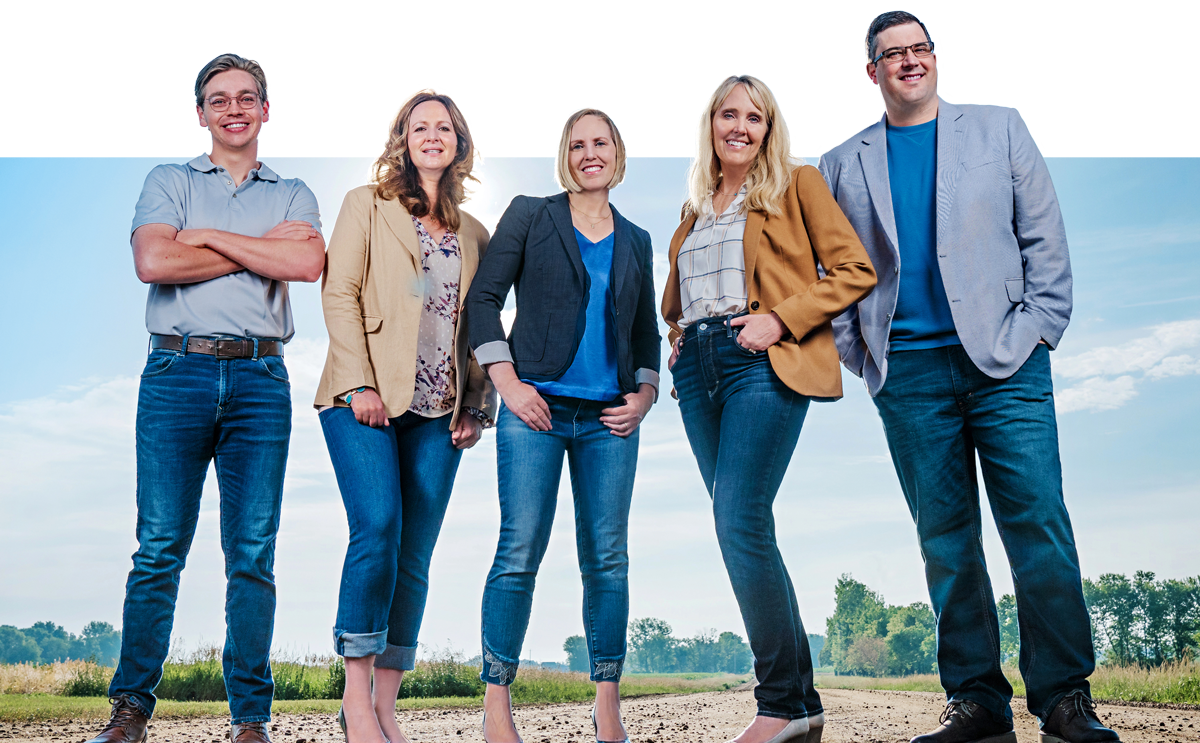 Free Consultation
Adding value is our promise. That's why we offer a free phone consultation or initial meeting to assess your situation.