PLAN ADMINISTRATOR
Andrea Blowers

About Andrea
I have the privilege of working with our firm's attorneys to draft asset protection and estate plans, business plans, and I assist with probate administration. As clients coordinate their assets within their estate plans, I work alongside them to ensure their assets are protected.
As a team, we get to know our clients; walk alongside them through the development of their plans; and help simplify a process that could otherwise seem overwhelming. We strive to make the whole experience as seamless as possible.
Each client is unique, and each has different wishes for their family and business. We tailor every plan to accommodate those wishes to ensure their legacies are protected.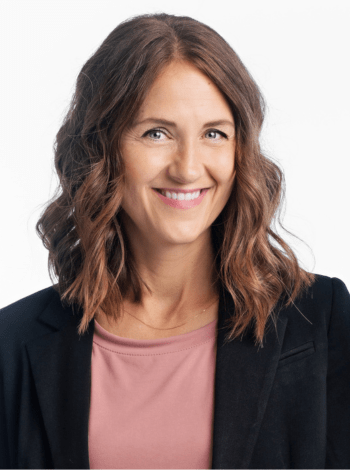 Favorites
Food - Mediterranean
Book - The Hiding Place
Movie - The Secret
Sports to Watch - Gymnastics (daughters) and Lacrosse (son)
Place - Wherever my family is
Background
I grew up in Bismarck, ND, and graduated from Minnesota State University Moorhead with a Bachelor of Science degree in Communications and a Bachelor of Arts degree in Art. After living in Minneapolis for a few years, I began my professional career as a writer/editor at an electric cooperative in Bismarck. Our family moved to Arizona in 2017, and I began a new chapter homeschooling our three kids for the next six years. In 2021, our family moved to Sioux Falls, and we have quickly and easily settled in and feel at home. Together, our family spends most of our time at gymnastics practice, meets, lacrosse games, hunting, or fishing. Having an opportunity to return to work, I joined the team at Legacy Law Firm where I continue to grow in knowledge and experience.
Request Free Consultation